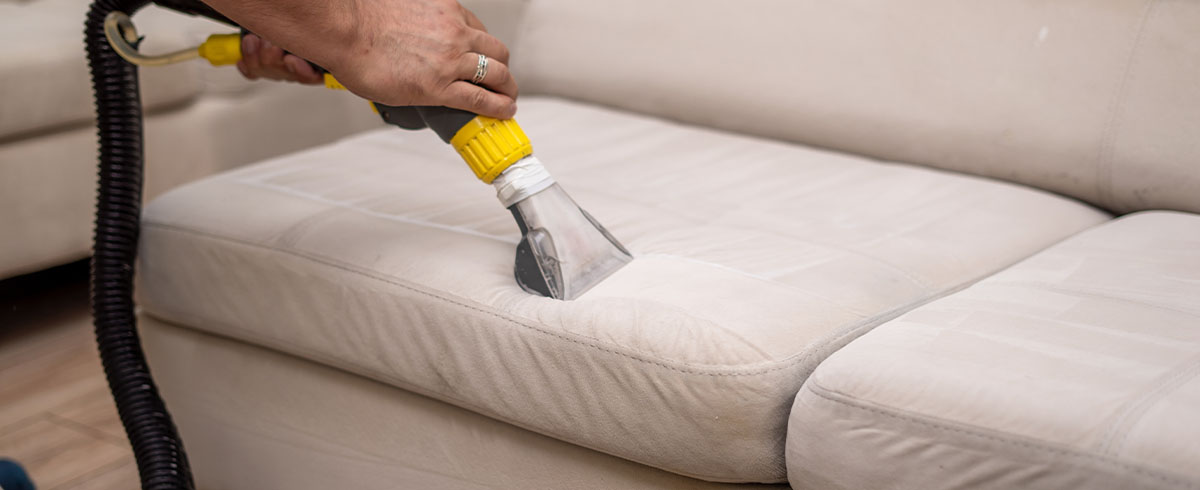 Over time, even our favorite furniture is going to need a bath. When that time comes, Dynamic Cleaning & Restoration is ready to bring you professional upholstery cleaning! Our well-trained and friendly technicians will come to your home or business armed with the equipment and technical knowledge to restore a variety of furniture/fabric types to your standards of cleanliness, including:
We aren't your average sofa-cleaning service. We can restore the natural look and feel of most upholstered items so that you can enjoy your favorite furniture much longer! Our years of experience and commitment to using only the best equipment leave us well-prepared to handle a variety of fabric types—from linen to leather; we've got you covered.
Our professional technicians will arrive on time and demonstrate why they are some of the best in the business. With the essential protective gear (shoe covers, masks, smocks, etc.) and high-quality professional equipment, we are all available to answer any questions about our process.
The Dynamic Cleaning Process
For a truly thorough cleaning, Dynamic Cleaning & Restoration will:
Our detergents are carefully selected to promote a clean look & feel across all fabric types and help you enjoy your favorite furniture for more years to come.